POSB Math and Science Institute for Instruction

​
Missouri School for the Blind (MSB)
Iowa Educational Services for the Blind and Visually Impaired (IESBVI)
and Principals of Schools for the Blind (POSB)
Present:
The 5th Biennial POSB Math & Science Institute for Instruction
April 8-10, 2019
Missouri School for the Blind, St. Louis, MO
This event will take place just prior to the NSTA National Conference
set for April 11-14, 2019 in St. Louis, MO
What to Expect
This is your chance to connect with other professionals around the country about teaching math and science to students who are blind or visually impaired.
We will have a social hour for those staying at the Drury Inn from 5:30-7 nightly beginning on Sunday night where people can meet. There will also be a tour of MSB, vendors, morning and afternoon sessions on both Monday and Tuesday, and a shorter day of sessions on Wednesday.
The NSTA National Conference will be taking place starting April 11th at America's Center Convention Complex in St. Louis if you would like to attend that also. Registration for NSTA will need to be made separately at http://s6.goeshow.com/nsta/national/2019/index.cfm.
Goals
To build community and a support system among teachers of the visually impaired. Often, teachers feel isolated and don't have easy access to other teachers for guidance and support.

To provide professional development opportunities. The "POSB Institutes for Instruction" would include a training component, focusing on a particular area of instruction to inspire teachers and provide them with tools to improve their instructional practices.

To establish online communities for individual disciplines in order to provide ease in communication and to share documents and other materials related to instruction.
Schedule and Sessions
Download program by clicking the program link
Download schedule by clicking this schedule link
Download list of sessions by clicking this sessions link
Download the transportation schedule at the transportation link
Download list of restaurants near Drury Inn by clicking the restaurant link
Tuesday night's large group dinner menu at Favazza's
Download presentation documents by clicking this presentations link
​​​​​​​Hotel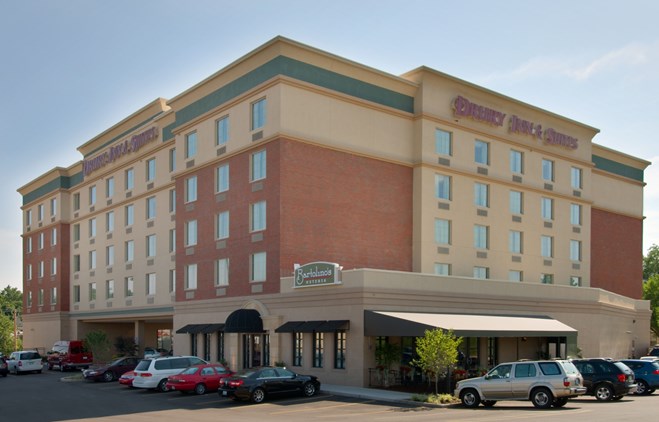 A block of rooms has been reserved at the Drury Inn, 2111 Sulphur Ave., St. Louis, MO 63139 at a special rate of $99/night. To make your reservation, call (314) 646-0770. Individuals must identify themselves as an attendee at the POSB Math and Science Institute (group #2357417) to receive this special rate. This rate is only good for rooms reserved by March 7, 2019. Included in your hotel reservation is a hot breakfast each morning and a 5:30 kickback time each evening with food and drinks. The Drury Inn is approximately 3.1 miles from the Missouri School for the Blind.
Questions
If you have any questions, please contact Sara Larkin at sara.larkin@iaedb.org.